Kia Forte: Smart Cruise Control speed / To increase cruise control set speed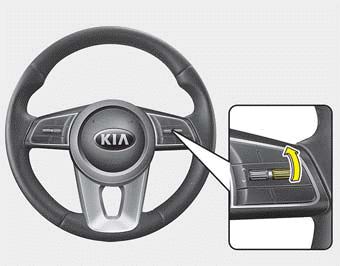 Follow either of these procedures:
Move the lever up (to RES+), and hold it. Your vehicle set speed will increase by 10 km/h (5 mph). Release the lever at the speed you want.
Move the lever up (to RES+), and release it immediately. The cruising speed will increase by 1.0 km/h (1.0 mph) each time you move the lever up (to RES+) in this manner.
You can set the speed to a maximum of 180 km/h (110 mph). However, all speed limit laws must be followed.
CAUTION
Check the driving condition before using the toggle switch. Driving speed sharply increases when you push up and hold the toggle switch.