Kia Forte: Headrest (for front seat) / Removal and installation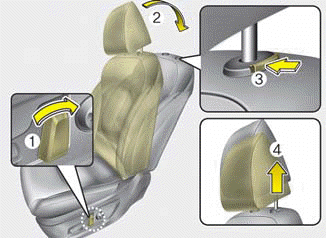 ■ Type A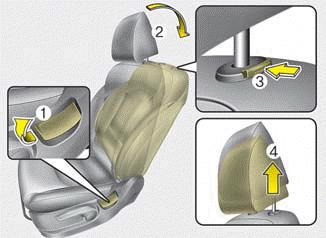 ■ Type B
To remove the headrest:
1. Recline the seatback (2) with the recline lever or switch (1).
2. Raise headrest as far as it can go.
3. Press the headrest release button (3) while pulling the headrest up (4).
WARNING - Headrest Removal
NEVER allow anyone to ride in a seat with the headrest removed. Headrests can provide critical neck and head support in a crash.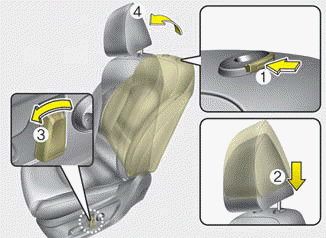 ■ Type A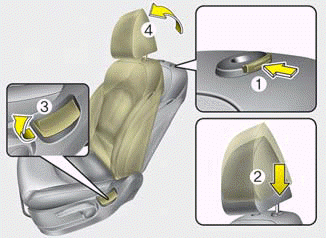 ■ Type B
To reinstall the headrest :
1. Put the headrest poles (2) into the holes while pressing the release button or switch (1).
2. Recline the seatback (4) with the lever or switch (3).
3. Adjust the headrest to the appropriate height.
WARNING - Headrest Reinstallation
To reduce the risk of injury to the head or neck, always make sure the head rest is locked into position and adjusted properly after reinstalling.