Kia Forte: Lane Keeping Assist (LKA) system / LKA operation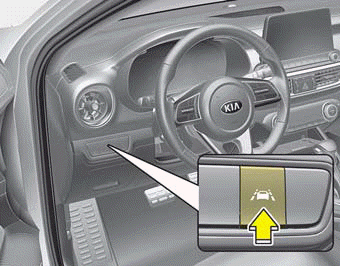 To activate/deactivate the LKA:
With the ignition switch in the ON position, press the LKA button located on the instrument panel on the lower left hand side of the driver.
The indicator in the cluster display will initially illuminate white.
When the indicator(white) activated in the previous ignition cycle, the system turns on without any control.
If you press the LKA button again, the indicator on the cluster display will go off.
The color of the indicator will change depend on the condition of LKA.
- White : Sensor does not detect the lane marker or vehicle speed is less than 64 km/h (40 mph).
- Green : Sensor detects the lane marker and system is able to control the steering.