Kia Forte: Lane Keeping Assist (LKA) system / LKA malfunction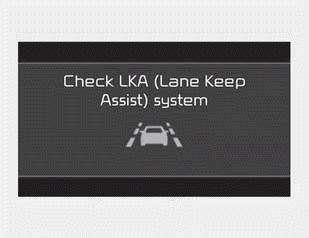 ■ Type A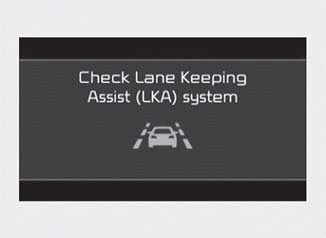 ■ Type B
• If there is a problem with the system, a message will appear. If the problem continues, the LKA fail indicator will illuminate.
LKA fail indicator
The LKA fail indicator (yellow) will illuminate with an audible warning if the LKA is not working properly. If this occurs have the system checked by an authorized Kia dealer.
When there is a problem with the system, do one of the following:
Turn the system on after turning the engine off and on again.
Check if the ignition switch is in the ON position.
Check if the system is affected by the weather. (ex: fog, heavy rain, etc.)
Check if there is foreign matter on the camera lens
If the problem is not solved, take your vehicle to an authorized Kia dealer and have the system checked.